Meet Your Clean Energy Roadmap

Navigate the transition to renewables with one partner who knows this path inside and out, from start to finish.

Utility-scale clean energy is our core competency
Big projects come with big complexities…and that's exactly what we do best.
Solar Power
Solar farms should stay profitable for 30+ years. Ours actually do.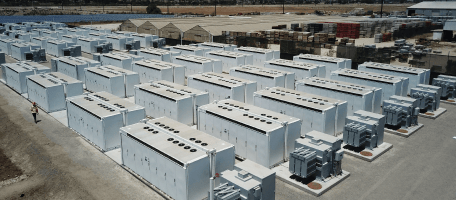 Battery Storage
When demand spikes, our batteries always deliver the renewable energy to meet it.
Experience Matters
From site planning to construction to maintenance, we're experts on every step of the clean energy journey. So you can forget about juggling a lineup of contractors and get everything done with Strata.
Top performance takes an end-to-end effort
Make the most of your investment by optimizing the entire life of the project with Strata
Excellence in development is our foundation
We help you build the right project in the right place to get the best outcomes for both you and your community.
We engage with stakeholders in the communities we serve to create renewable energy that works for all.
We uncover potential roadblocks and give you the most accurate forecasts – not the most optimistic one.
We work to maximize local benefits by creating reliable electricity, local jobs, and tax revenue while preserving local communities.
High quality construction = lower cost of energy
Our in-house EPC delivers top quality in design, materials, and craftsmanship, which minimizes your long-run energy costs.
Our injury rate is 9x lower than the industry average because we go the extra mile to keep people safe.
Our QA/QC protocols go way beyond the call of duty. Some call it overkill—we call it good business.
Transitions are where the worst delays happen…but not with us, because we manage the full life cycle of the project.
Operations that go far beyond the necessities
We don't just respond to outages—we catch them before they happen and leverage your site data to continually maximize output.
From our 24/7 Remote Operations Center, we maximize the uptime or S/B on hundreds of projects.
Our dedicated Performance Analytics team optimizes energy production and prevents degradation over time.
We invest in problem prevention, with options like regular panel washing and annual infrared drone inspection.
We only play the long game
Personal investment
We're a family owned company with a long-term vision for ourselves, for you, and for the planet.
Responsible stewardship
The land is the hero of the clean energy story—and we always treat it that way.
Serving communities
Long-term success means aligning with local interests, so everyone benefits from our work.
Safety always
A safe job site is the foundation of every successful project, and we never forget it.
Empowered team
There's a reason our people go way above and beyond for whatever they're tasked with.
Strong ties
The trust we build with our vendors and clients has tangible benefits for our projects.